Redefining
Homework


Get it Done Faster, Better and Smarter!

Join 800+ families and get unlimited, 24/7 support from Tuteria's Elite Tutors to help your kids get homework done correctly and prepare them for exams in Math, English and Sciences via chat. Subscribe to get started.

Plans start at $12 /mo for up to 2 kids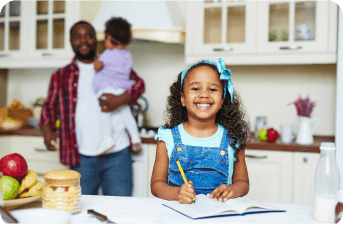 If you're a busy parent or can't afford to hire expensive tutors, then Homework Help is what you need! We help ensure all your children's homework are done, and that they're well prepared for school tests and pivotal exams.
We don't only help your kids with homework, but also teach study skills and test-taking strategies to help them get good grades and develop a love for learning.
Homework Help is specially designed to assist students in primary and junior secondary school levels by providing personalized chat-based tutoring taught by expert tutors in Mathematics, English Language and Sciences.
Meet your child's personal tutor, available 24/7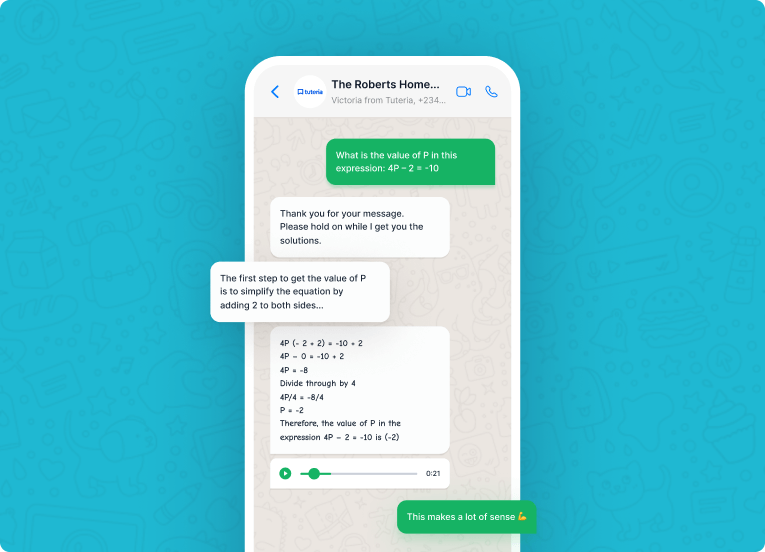 Mathematics
This covers General Mathematics, Basic Mathematics and Quantitative Reasoning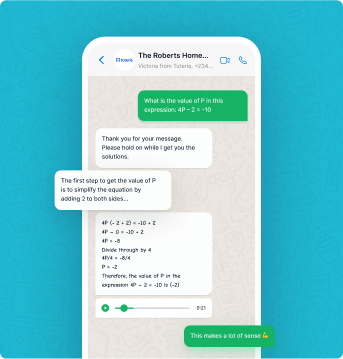 English Language
This covers English Language, Essay Writing, Phonics, Verbal Reasoning and Literature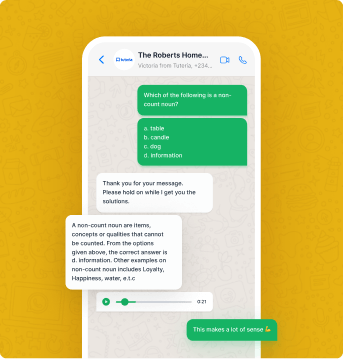 Basic Science
This covers Sciences including Physics, Biology and Chemistry for all curricular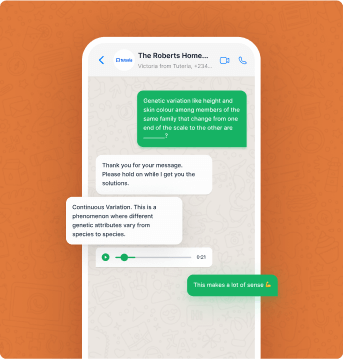 What does Homework Help cover?

Homework and Test Prep
Detailed and self-explanatory homework help designed to teach your children the best approach to getting their homework done and prepare for tests.

Monthly reports
Get detailed monthly report on progress of your children's learning and recommendations for a better learning experience.

24/7 Tutoring support
We understand that you can have a busy schedule, we will be available round the clock to give you the support you need to improve your children's learning.

Live Audio/Video Answers
We understand that some concepts are not easy to get at a glance, get access to live audio and videos explaining the steps to understand difficult concepts.
Why choose Homework Help?
Over 800 parents use our service to access accurate and well-detailed solutions to their children's assignments

Prepare for tests and pivotal exams

Suitable plans for families with multiple children or wards

Personalized Question and Answer tutoring experience

24/7 support round the clock

Follow-up exercises to improve child's learning experience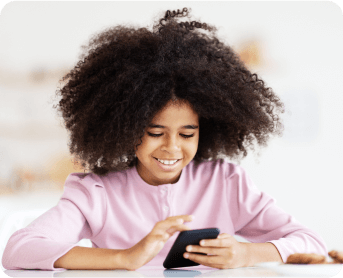 Get started in 4 easy steps

1. Subscribe Now
Click on the Subscribe Now button. You may also speak with our Learning Team by contacting us via Whatsapp

2. Get paired with a tutor
Get paired with exceptional tutors instantly who are experts at Math, English and Sciences.
3. Send in questions
Send in unlimited questions daily via Text, Picture, Audio or Video formats. No need to schedule a lesson.

4. Start receiving answers
Receive detailed solutions and explanations in Text, Picture, Audio and Video formats to aid understanding.
What parents say about our service

My daughter scored among the highest in her common entrance exam into a top school and got admitted the same day! It's been very gratifying to see her improve under her tutor, to the point where she now contends with the top students in class.

The tutor assigned to me did a great job with 3 of my children. They all enjoyed the teaching techniques and have improved their self study skills. The youngest who has being struggling and wouldn't study has improved and is now very strong in Mathematics.

The tutors assigned to me have been very exceptional, they have established a strong rapport with my son as well as built his confidence in doing his tasks independently. 

Our tutor is a very good tutor she takes her time to teach my son from the bases after identifying the area of weaknesses. She is always prompt and a cheerful fellow. My son now enjoys studying.
Our mission and success story
Tuteria is an online learning platform that connects you with verified expert teachers to learn any subject or skill or prepare you for exams; as well as ensures safety, accountability, and quality service delivery.
We are Africa's largest and most-trusted source of high-quality teachers and instructors; having impacted more than 12,000 families in Nigeria.
We've put together answers to some common questions you may have.
What is Tuteria's homework help about?

Who can use the homework help service?

How does the homework help service work?

How many children does each plan cater for?

Is using homework help service considered cheating?

Can I get help with any subject or topic through your homework help service?

Can your homework help service guarantee good grades for my children?

Can I get help with homework for my children even if they are not struggling with it?

When will you support students in senior secondary and higher levels?